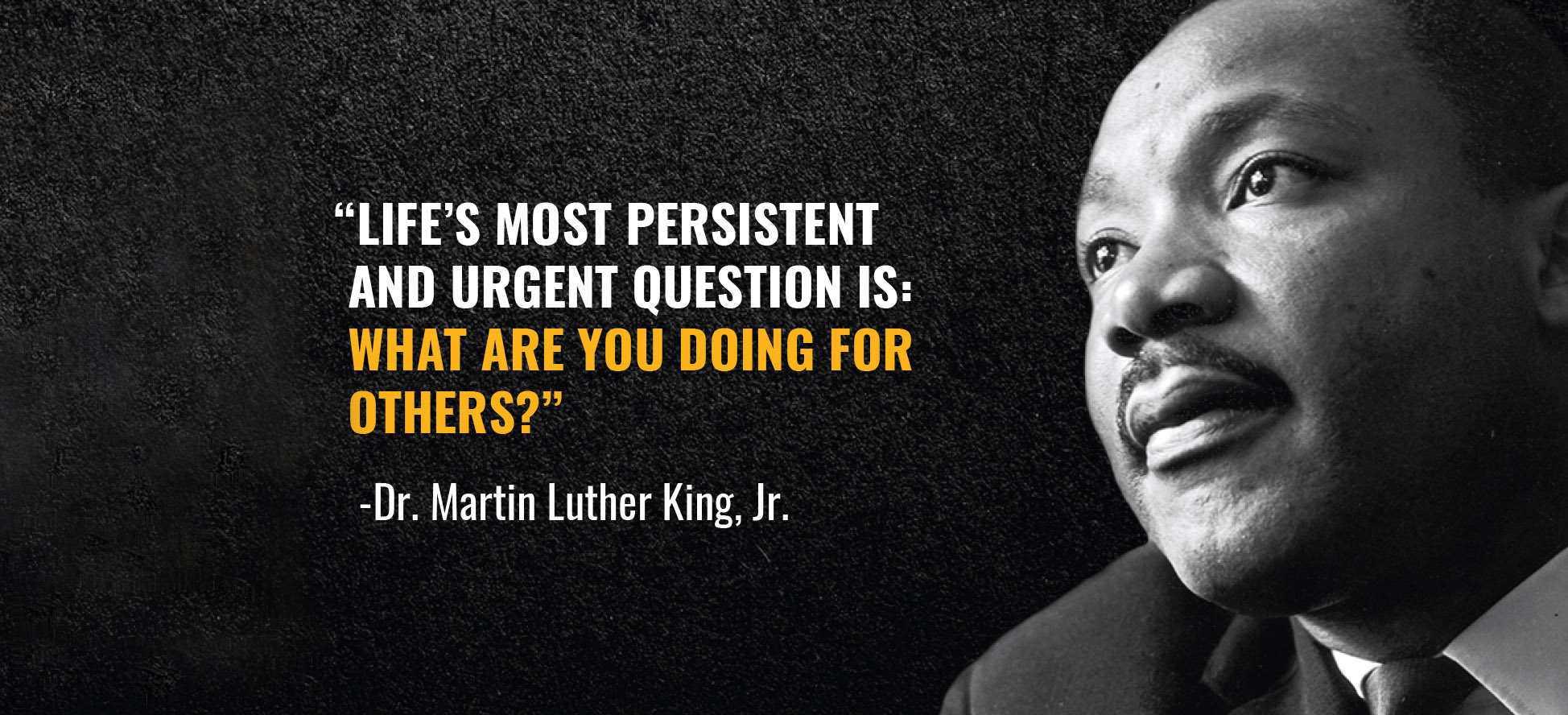 "Life's most persistent and urgent question is: what are you doing for others?" – Dr. Martin Luther King Jr.
One of the many reasons FC Wisconsin is so incredibly unique is we feel we are more than soccer. We are more than wins and losses. We are helping create lifelong relationships, friendships, bonding experiences, and helping to raise well-rounded young men.
I can personally remember my youth team taking on a volunteer opportunity at Habitat for Humanity. This was an amazing bonding experience and extremely rewarding for the group and team. Not only did we have participation from all the players, but each player had a family member at the service project as well - certainly an impactful experience!
Benji and I have been trying to start this project for the past couple years. Recently, my parents have retired and have graciously volunteered to assist this program under the leadership of Coach Neil Tolson. My parents have been heading up volunteer projects in the Milwaukee community for the past 45 years. My mom as the Director of the Service Club for her school - setting up food drives, toy drives, clothing drives, etc. My dad as the Community Service Director at St. Mary's Hospital - setting up homeless clinics, food clinics, and free dental clinics for the less fortunate.
FC Wisconsin's Community Giving Program will be an annual project in which each team will choose one project to accomplish and give back. Below is an explanation of the program put together by Coach Neil and Bill and Margaret Solberg.
We look forward to seeing FC Wisconsin making a difference in our community!
Billy Solberg
FC Wisconsin
Co-Director of Coaching
FC Family Community Giving Program
FC Wisconsin players have been gifted, not only in athletic skills, but in the support of family and friends to develop these skills and compete in games across the state and country. We know that many children and families in our community are not so gifted. Many families struggle to put food on the table or clothes on their children. Many people need our teams to support them in their struggles.
Our players are well-acquainted with the importance of supporting one another. Our new Community Giving Program will lead players to support people in need. We are asking each team U13 and older to select a community program suited to its players' and families' interests. We will help to develop programs in cooperation with the Hunger Task Force, St. Ben's Community Meal, House of Peace, and other non-profits known for community service.
A team family member, other than the manager, will be named as Community Team Leader to lead the team in a project with the goal of each player having at least an hour of hands-on activity for a project. Each Community Team Leader should email Coach Neil Tolson or call/text him at 414.544.0013 to discuss their team's interests and opportunities to take on a project.
Examples of possible projects include:
coordinating a club-wide T-shirt and sweatpants drive in collaboration with St. Ben's Community Warming Center,

helping to sort food as part of a Hunger Task Force collection for food pantries,

creating food stock boxes for the elderly at the Hunger Task Force warehouse,

coordinating a club-wide peanut butter collection to provide nutritious food for people in need,

helping at the Hunger Task Force farm by planting seeds, pulling weeds, and/or harvesting vegetables, or

a project identified by a Community Team Leader.
FC Wisconsin Community Giving Program Projects:
The U17 RCP team held a food drive for Capuchin Community Services.
The U13 ECNL team collected new and used eyeglasses for VOSH International.
The U15 ECNL team held a community giving drive for Mr. Bob's Under the Bridge. The organization supports the homeless and hurting in Milwaukee and the surround community.
The U16 ECNL team hosted a holiday gift drive for the Next Door Foundation in Milwaukee.
The U12 ECNL and U13 RCP teams collected glasses for the Volunteer Optometric Services to Humanity organization.
The U14 RCP team amassesd sweatpants, T-shirts, and hygiene products for St. Ben's House of Peace.
The U14 ECNL team rallied to put 500 packets together for SHARP Literacy - an art based literacy program that helps 900 students throughout southeastern Wisconsin.
The U14 RCP and U14 RCP Red teams hosted a holiday gift drive for the Next Door Foundation in Milwaukee.