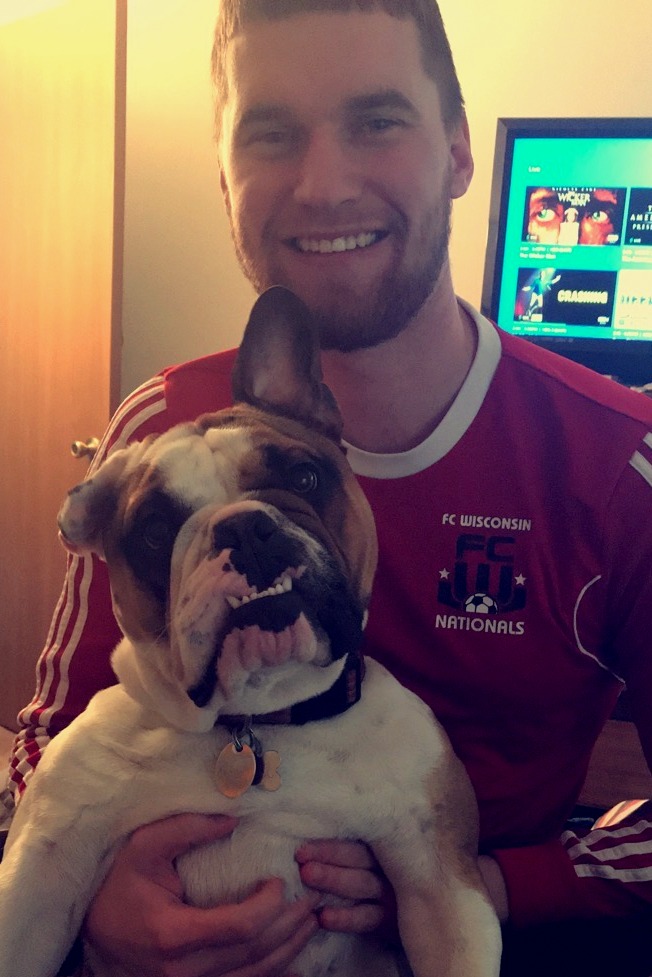 Where are you from?
Milwaukee

What city do you live in currently?
Milwaukee

How long have you lived in the Milwaukee area?
My whole life … 23 years

What school did you graduate from?
Cardinal Stritch University
What was your field of study?
Accounting

Best playing memory?
Beating Olivet 5-0 senior year in the conference tournament final
Big or small family?
Small

Do you have any pets?
I have two pets an English Bulldog named Diesel and a cat named Babou

Favorite soccer team?
Everton
Favorite soccer player?
Richarlison

Who's better, Messi or Ronaldo?
Messi
Favorite professional coach?
José Mourinho
How long have you coached for?
3 years
How long have you coached at FC?
3 years
Are you full time or part time with FC?
Part time
What is your full time job?
Cost Analyst at Palermo's Pizza
Favorite sport to watch besides soccer?
Basketball
Favorite thing to do in free time?
I like to golf
Who's your favorite athlete?
Giannis Antetokounmpo
What was your first job? When did you have it?
I was a Dietary Aid at Linden Grove when I was a sophomore in high school

Do you prefer to cook or eat out?
Cook
What's your favorite meal?
Chicken alfredo

What is your favorite type of foreign food?
Chinese
What is your favorite holiday and why?
July 4th … I like the warmth of summertime and also love cookouts and fireworks

Favorite TV Series?
Game of Thrones
Favorite music artist?
Kanye West
Favorite time of the year and why?
Summer because of the weather and I like to be outside
Best city you've visted?
Liverpool, England