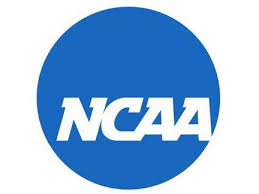 Germantown, WI, October 23, 2014, – FC Wisconsin Alumni Continuing success in 2014 College Season!!
Former FC Wisconsin players are continuing to make a big impact in the 2014 College Season at all levels across the country. None more so than Marcus McCrary at Ohio State University who has been ranked 23rd in TopDrawer Soccer's Top 100 Freshman. Last week Marcus tallied a goal and an assist in his home town as Ohio State defeated Madison 2-0 . Ohio State are currently 6-5-3 and 3-2 in the Big Ten, with McCrary 3rd in points with 2 goals and 2 assists.
The UWM Panthers were able to pull out a 2-1 road victory over UIC in the Horizon League this weekend with both Nick Moon and Reid Stevenson continuing to be key starters. Stevenson is joint top goal scorer for the Panthers with 4 goals and leads the team in overall points. Moon is 3rd in both scoring and points with 2 goals and 3 assists to his name.
Alex McBride continues to enjoy his red shirt Freshman year having started 10 games on the season for the Golden Eagles. Marquette earned a 1-1 draw with Big East rival Villanova last weekend and improved their record to 7-3-2 and are currently ranked #7 in the latest NCAA poll.  Driton Zyteja has also seen action this season playing in 3 games.
Patrick Hodan continued his fine goal scoring form as he scored a brace to help Notre Dame defeat Duke 4-1. Notre Dame currently stand at 8-3-2 and are ranked #9 in the country off the back of their National Championship winning season in the 2013. Hodan leads the Irish in goals and points with 6 goals and 2 assists to his name.
Max Karcher scored his first career goal to help the #18 St Louis Bilikins to a 5-0 win over UMASS in Atlantic 10 action. Karcher a red shirt Freshman has started all 14 games for the Bilikins who sit 10-3-1 on the season.
Logan Ketterer kept his  3rd clean sheet of the season to help Bradley earn a 1-0 win over Central Arkansas in the Missouri Valley Conference. Ketterer a red shirt Sophomore has started the last 8 games and has a 1.08 goals against average.
UWGB bounced back from a difficult stretch of games with a 2-1 win over Eastern Illinois. The game saw three FC Wisconsin alumni feature in the game with AJ Patterson, Jeremy Nji and Cheenuj Shong all playing a part.  Patterson has started all 13 games scoring 1 goal for the Phoenix. Shong has played in 14 games and tallied 4 assists, with Nji having 11 games and 1 goal to his name.
UW Parkside went 1-1 this week defeating Truman State 2-0 and falling to Quincy 4-1. Evan Garcia has played in 15 games netting 2 goals and 2 asissits. Josh Burke another Freshman has played in 10 games adding 1 goal and Sophomore Ryan Shogren has started all 15 games netting 1 goal and adding 4 assists.
Logan Andryk lead MSOE to its fifth straight win with two goals in their defeat of local rival Concordia 2-0. Andryk coming off his Sophomore season where he earned ALL-American honors also broke the NACC Conference record this week by picking up his 21st assist of the season in their win over Aurora. Younger brother Braden Andryk in his Freshman campaign already has 9 goals and 3 assists to his name and is 2nd in goals and points behind Logan.
"We are extremely proud of the success of our FC Family after they graduate our program.  Their continued success and hard work is a tribute to the FC program, their development in the program and all the soccer and life lessons learned.  We wish them continued success as they represent their collegiate programs and continue to represent our FC Family.  Keep up the great work guys.  The whole club is proud you"