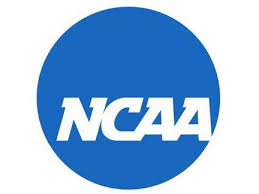 Germantown, WI, November 1, 2013, – FC Wisconsin Nationals alumni continue to lead their college teams at the NCAA Division I, II, and III to success in conferences throughout the country! Players in the Big East, ACC, Horizon League, Big 10, MAC, NACC, GLVC and WIAC are all playing key roles in the successes of their respective Teams.
·         Notre Dame University – Patrick Hodan was named ACC player of the week on September 19th, and currently ranks 2nd on the team in points with 4 goals and 3 assists. Notre Dame is currently ranked 8th in the country in the latest NCAA National Rankings.
·         Marquette University – Kelmend Islami is again a key contributor in Marquette's success this season who currently rank 9th in the latest NCAA National poll. Islami has played in all 15 games and has 3 assists on the season.
·         University of Wisconsin Milwaukee – Luke Goodnetter has been a driving force behind Milwaukee's rise in the NCAA rankings as they currently stand 47th in the country and 2nd in the Horizon League. Goodnetter has started 15 games this season, scoring 1 goal, and adding 4 assists. His game winning goal against Valparaiso on Oct 12th, was voted Topdrawersoccer.com's "College Goal of the Week". Riley Weiner has also played in 8 games scoring 1 goal against IUPUI on September 15th, and Kevin Ferron has seen action in 4 games this season.
·         University of Wisconsin Green Bay – Sam Krenzin Leads the phoenix who have a combined record of 7-5-3 with 10 goals and 4 assists which places him 2nd overall in the Horizon League. He also scored the game winner for Green Bay to reclaim the 'Chancellors Cup' against Milwaukee on Oct 8th. Freshman Audi Jepson has seen action in 14 games this season scoring 1 goal, and adding 1 assist; AJ Patterson has played in 15 games notching 2 assists, Adam Nelson as a freshman has seen action in 6 games, and Jeremy Nji and Cheenuj Shong have both appeared in 3 games respectively.
·         Northern Illinois University – Dusty Page has started 13 games scoring 1 goal, and Shawn Vroom has also started 13 games for the Huskies who went to the NCAA National Tournament in 2011.
·         University of Wisconsin Parkside – Ryan Shogren as a freshman has started in every game for the Raiders playing in 17 games, and leads the Team in offense with 4 goalsand 3 assists.
·         Milwaukee School of Engineering – Logan Andryk after a stellar 2012 season where he was awarded NCAA All-American Honors, continues to lead MSOE in offense, scoring 15 goals and adding 8 assists this season which also leads the NACC. Mike Skow has also played in 13 games scoring 2 goals with 2 assists.
·         University of Wisconsin Platteville – Freshman Emilio Lopez has started 12 games, soring 1 goal and adding 2 assists, for last year's 2012 WIAC Conference Champions who also advanced to the NCAA 'Sweet Sixteen'.

Additional Players Currently Rostered with NCAA Division I Collegiate Programs:
·         Alex Cagle – Temple University
·         Max Karcher - St Louis University

·         Logan Ketterer – Bradley University
·         Zacc Roelke – University of Wisconsin
·         Bryan Seefeld – St Louis University
·         Driton Zyteja – Marquette University