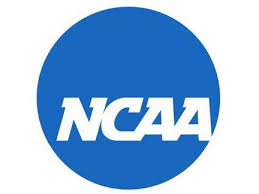 10.19.15 --For Immediate Release:  FC Wisconsin continues to have more College Alums than any other Club in the State of Wisconsin. As most programs have now started their conference play, more club alums are making their mark in Division I, II, III and NAIA competition across the country.
Marquette

suffered two tough defeats this week at #4 Georgetown and #1 Creighton. Kelmend Islami, (Sr) led the team in shots over the course of the two games and scored the lone goal against Creighton. Islami leads the team in goals with 6 for the season and points with 13 overall. Alex McBride (So) also continues to play a major role for the Golden Eagles in the midfield seeing action in all 13 games this season with 1 goal and 3 assists to his name. Driton Zyteja (So) has also seen action in 4 games recording 1 shot on goal.
Patrick Hodan (Sr)

helped the #7 Notre Dame to a big 3-2 over-time victory over ACC foe Duke last week. Hodan scored two goals and assisted on the game winner in OT. Hodan also led the team in shots in this weekend's 0-0 tie at Virginia Tech. Hodan a senior Captain currently has 3 goals and 4 assists on the season.
Wisconsin

went 1-1 on the week. The Badgers had a big 2-1 mid-week road victory in over-time at St Louis University. Alex Masbruch (So) continues to impress in a starting role for the badgers and Zak Roelke (Jr) also saw action in both games. Red-Shirt Freshman, Nikola Atlija has also seen action in 3 games this season
Senior Cheenuj Shong had a big week for UW-Green Bay as he scored two goals to help the Phoenix defeat Milwaukee and reclaim the Chancellor's Cup for the 3rd straight year. Freshman Buran Huseini also played the full 90 minutes to help the Phoenix get the win. Huseini as a Freshman has started every game for Green Bay this season.
UW-Milwaukee

suffered two defeats this week to UW-Green Bay and Wright State. Nick Moon (So) continues to be one of the main attacking threats for the Panthers leading the team in shots with 1 goal and 1 assist on the season. Reid Stevenson (So) who led the Panthers in points (11) during the 2014 season has seen action in 12 games this year with one assist.
St Louis University

bounced back from their loss to Wisconsin with a big 1-0 win over Fordham on Saturday to improve to 5-5-2 on the season. Sophomore Max Karcher had started every game for the Billikens before missing the last two matches due to a concussion. Brady Lenius in his Freshman campaign has also seen action in 2 games.
#10 UW-Whitewater

improved to 13-2 on the season with a 2-1 win over Simpson on Senior Night. FC Alums, Ivan Khemenka (Fr), and Adrian Castillo (So) have played a part in all of the games so far with Castillo adding one goal to his name.
UW-Oshkosh

suffered a tough 3-2 loss to UW-Platteville, which ended the Titans 12 game unbeaten run. UW-Oshkosh who are ranked #17 in the NCAA National Polls is now 10-1-2 for the season. Sophomore Javier Simon scored his 4th goal on the season and added his 2nd assist.
Sophomores Bernie Macias and Bobby Saskowski helped Cardinal Stritch to a 4-0 road win against St Francis in CCAC action. Both Macias and Saskowski have started every game for the Wolves this season who are currently 7-6-1 on the year.
The #9 Ranked Kenyon College continued its great form this season defeating Dennison College 3-0. Sophomore Billy O'Neil started and recorded an assist in the game helping the Lourdes improve to 11-1. O'Neil has seen action in all 12 games this season adding two assists.
Freshman Aidan Hogan helped the University of St Thomas earn a hard fought 2-1 win over St Olaf this past weekend. With the win the Tommie's improved to 8-5 for the season. Hogan in his first season has seen action in 8 games with 7 starts on the year.
For a complete list of the FC Wisconsin players in College, please click HERE
For more information on the club and all our teams please visit www.fcwisconsin.com
For updated scores and highlights, follow us on Facebook, twitter and Instagram.
Facebook: FC Wisconsin Nationals
Twitter:  @FCWisc
Instagram: fcwisconsinnationals